Log in to view upcoming appointments, pay invoices, or watch educational videos.
Welcome
to Streeter Dental
The team of compassionate professionals at our dental office in Colorado Springs, CO, strives to provide patients with the highest level of family and cosmetic dentistry. It is our goal to treat patients with a comfortable, professional, and uncompromising approach in order to maximize the state of their dental health. With a focus on preventive care, our dentist, Dr. Jason Streeter, believes that there is no substitute for healthy gums and your own natural teeth. Regardless of your dental needs, from cleanings to implant restorations, Streeter Dental can provide a range of dentistry services to members of Colorado Springs and surrounding areas.
"You Will Be Amazed by Your New SMILE"
Dr. Streeter is a true professional that actually takes the time to explain his treatment plan to you & offers the finest and latest technology to his customers. His crowns are beautiful, fit well, and you will be amazed by your new SMILE.
Read the Whole Review
Best dentist I've ever been to. Very informative with information other dentists have never given me. Everyone was super nice and professional.
View On Google
Laser Dentistry
A Complete Game Changer in Patient Comfort
Common Dental Treatments with No Drills, No Shots, and No Pain
Laser dentistry is one technique that sets Streeter Dental apart from other practices. Dr. Streeter has invested in the Solea® All-Tissue Dental Laser–the top pick of dentists.
With the state-of-the-art Solea dental laser, we can perform fillings and many other common dental treatments without anesthetic or drilling.
Laser dentistry is nothing short of life-changing for people who delayed timely care out of fear and anxiety of the dental needle or drill. Plus, the system is incredibly precise, which means we can preserve more of your tooth's natural structure.
Streeter Dental Discount Plan
For patients without insurance, Streeter Dental offers an in-house Discount Plan. It offer significant savings on our dental treatments, especially preventative care. Call to learn more about our in-house Discount Plan.
A native of southern Idaho, our dentist, Dr. Streeter, attended Brigham Young University - Idaho for his undergraduate studies. He graduated in 2012 with a bachelor's degree in Business Management, and following graduation, he moved to Colorado to work as a dental assistant. He then moved to Nebraska where he attended dental school at Creighton University School of Dentistry. Dr. Streeter graduated in the top five of his class, where he was honored with the distinction of Summa Cum Laude.
Dr. Streeter established his own Colorado Springs private dental practice in 2017. He is focused on continuing education and stays up to date with the latest dental techniques and technologies in order to provide people with meticulous dental work of the highest caliber. Our dentist is a member of a number of professional associations, including the American Dental Association and the Colorado Dental Association.
"Exceeded My Expectations"
5-Star Reviews
Dr. Streeter is the BEST! The entire time he worked on my teeth he made sure I was completely comfortable. The entire staff is very friendly and professional. My daughter was extremely terrified of the dentist until she was treated by Dr. Streeter.
View On Google
Dr. Streeter and Tracy exceeded my expectations. Tracy is a very thorough , knowledgeable and gentle hygenist. Dr. Streeter is personable, professional, and very capable. He has corrected a bite problem that has been a problem for me for 3 years and 5 previous dentists. I recommend this practice without reservation and believe you will also have a great experience with the whole staff.
View On Google
Full Mouth Restorations
Bring Joy Back To Your life
When you're facing multiple oral health problems it's hard to know where to start. And it's normal to feel overwhelmed.
We can help. Dr. Streeter starts by making a plan, a customized treatment timeline, to ensure each step occurs in the right sequence for optimum results. With a start and a finish mapped out, you can confidently take your first steps to a smile you will be proud to share.
Our patients find that having a schedule for dental services is also a boon to their bank accounts. With a timeline in hand, people are able to maximize their benefits from insurance while taking advantage of tax savings from their Flexible Spending Accounts (FSA). We also accept financing through CareCredit and GreenSky and offer a discount plan on select treatments.
What Types of Treatments Can Rejuvenate Your Smile?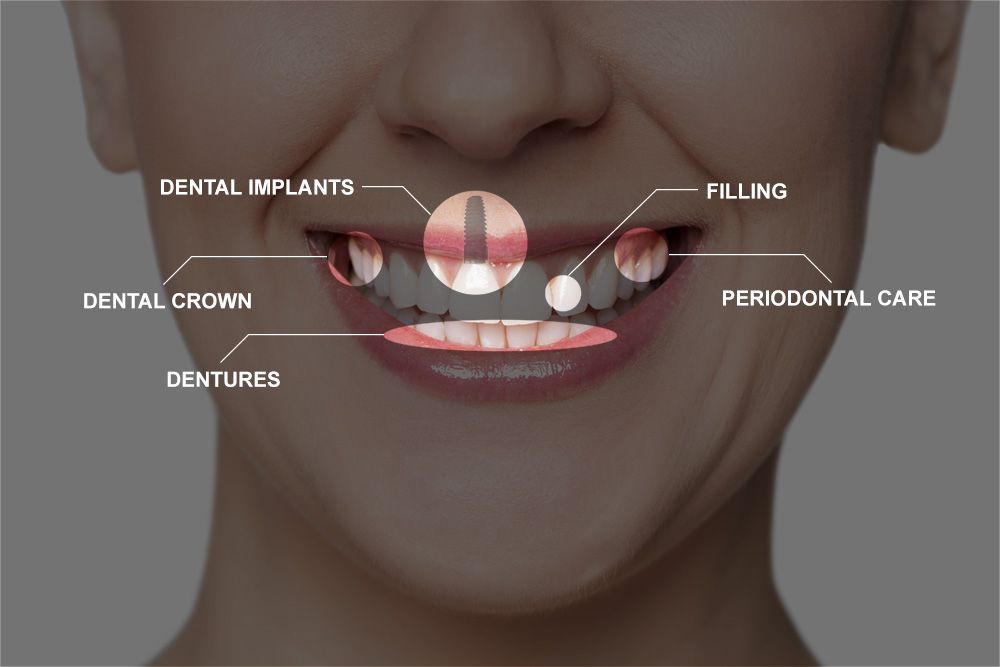 But we also offer so much more than restorative treatments...
Modern Dentistry
in Colorado Springs
Streeter Dental utilizes state-of-the-art technologies to improve patient care.

At our Colorado Springs, CO, dental office, Dr. Streeter understands that you have a busy schedule. With this in mind, he has updated the dental practice to include the finest dental services utilizing the latest technologies. These dental technologies include digital x-rays, 3D scanners, 3D printers, dental lasers, same-day crowns, and more. This enables the dentist to offer treatments with a reduced timeline compared to traditional procedures. Besides allowing our team to provide procedures from cleanings and exams to crowns and bridges with greater efficiency, an added benefit to these modern techniques and technologies is a significant improvement in patient comfort.
In order to make your appointment as pleasant as possible, we offer convenient digital check-in, massage chairs, televisions in our treatment rooms, and noise-canceling headphones. Our compassionate team provides gentle care to ensure that even the most sensitive patients can optimize their oral health and enjoy a beautiful smile for years to come.
To schedule an appointment with our dentist, serving the friendly community of Colorado Springs, CO, contact us online, or call:
Featured Procedures
at Our Colorado Springs Office
Same-Day Crowns
If you suffer from a tooth that is compromised due to trauma or decay, you may be experiencing pain, difficulty chewing and speaking, and even feelings of self-consciousness. A dental crown placed by our Colorado Springs dentist can repair and protect a tooth, restoring form and function to the state of your smile. Crafted from state-of-the-art dental ceramics, our dentist will precisely match the shade of your crown to your natural teeth. With proper care, the durable materials we use can provide years of service.
Our dentist knows that you have a busy schedule, so our advanced Colorado Springs dentistry practice provides patients the convenience of same-day crowns. This allows you to leave with a restored smile in a single visit without the hassle of having a temporary crown placed and having to return to the dentist for a permanent restoration.
Porcelain Veneers
Your smile leaves a powerful first impression. Chipped, cracked, worn, or slightly crooked teeth can affect the appearance of your smile and have a significant impact on your self-confidence. Ultra-thin, custom-made porcelain veneers conceal imperfections to give you a brilliant smile. Crafted from advanced ceramics that are engineered to mimic the light-reflecting properties of natural tooth enamel, our dentist will color match your new veneers to blend seamlessly with your surrounding teeth.
A smile restored with veneers provides people with increased confidence and a more youthful appearance. The remarkably strong material that veneers are crafted from can last 10 years or more with proper care.
Invisalign®
Crooked teeth do more than affect your appearance. A compromised bite can also affect the state of your oral health. If you would like a straighter smile, but the thought of bulky metal braces makes you hesitant to seek treatment, Invisalign offers a virtually invisible alternative. Treatment with Invisalign takes less time, is more comfortable, and has fewer restrictions on your lifestyle when compared to metal braces. Our Colorado Springs dentist can straighten your teeth with the help of these custom-made clear aligner trays.
The metal brackets and wires of traditional braces can snag the soft tissue inside your mouth and may require you to limit your diet, as certain foods can get stuck in, or even damage braces. In contrast, Invisalign offers greater comfort, and the removable trays mean you can eat what you want while maintaining your dental hygiene.
Dental Implant Restoration
A missing tooth can be painful, cause embarrassment, and lower your self-esteem. Gaps in your smile can also lead to further oral health issues. When you lose a tooth, your jawbone begins to deteriorate. This is caused by a lack of dental roots, which are essential to provide stimulation to the bone tissue below your gums. Without this stimulation, the bone begins to atrophy. At first, this causes the surrounding teeth to shift, but as it progresses it can cause your face to begin to appear sunken and aged.
Dental implants are recognized as the gold standard in modern restorative dentistry. The titanium posts of dental implants act as a substitute for the roots of the missing tooth, providing the needed stimulation to your jawbone and effectively stopping further atrophy. Implants also provide unparalleled stability for restorations such as crowns, bridges, and dentures.
Are You Looking for a More Perfect Smile?
Veneers, Whitening & Solutions for Missing Teeth
If chips, stains, or even missing teeth are detracting from your smile, Dr. Jason Streeter can use the latest in dental technology at his office in Colorado Springs to bring out the best in your smile.
Learn what's possible by talking with Dr. Streeter. Call our practice today for an appointment.
We Can Handle Your Entire Family's Dental Needs
Family Dentistry
Cosmetic Dentistry
"Professional Staff"
I needed a new dentist after moving to the area and saw great reviews for Streeter. Had a fantastic first visit! Everyone was very sweet, the facility was very clean, and they provided excellent service. Very happy to have found them!
View On Google
I have avoided dentists for years. My first two appointments here were quite pleasant. Going to have more appointments next month, and actually looking forward to them. Very professional staff. They earned 5 stars!
View On Google